"When you're given an opportunity to change your life, be ready to do whatever it takes to make it happen. The world doesn't give things, you take things."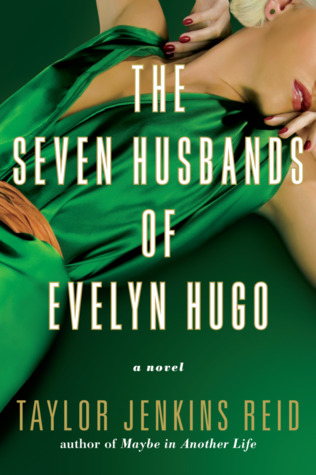 This book blew my mind and my heart. A big shot celebrity, Evelyn Hugo, who is actually going to open up about all of her seven marriages to a complete stranger, who is a journalist, Monique, and not only that but she will even give her a good reason why she wanted her.
This is more of how a non American has to actually hide her own roots in order to be noticed in Hollywood. You have to be white and blonde and Evelyn reinvented herself. She is a go getter. She had to face the death of her mother at a very young age and had no one to explain to her about puberty, blossoming into a woman, who she noticed all the fellas kept eyeing her. She had to discover things on her own which gave me some sympathy towards the main character. I felt her pain and how she felt used.
Ugh, there's so much more I want to say about this book but I don't want to spoil it. I fell in love with it! I really did. I couldn't stop getting enough of this what was an interview between her and Monique.
Ah, Monique. What can I say about her? She kind o got under my skin. For a journalist she just kept pushing my buttons. She just kept wanted to know, "why me? why?!" even though Evelyn did say countless of times that she will know in due time. Just listen to her damn story and soon you will know! Sheesh. But of course she kept asking and she didn't really ask the right questions if I say so myself. For a journalist, she seemed pretty crummy in her job. If you have read the book let me know what did you thought of Monique.
But of course the end point of the story was a total twist that made me rethink of how I felt for Evelyn, it just evaporated. All that sympathy was just gone and I felt disgusted and angry of course. But a tiny part was still sorry for her ( I hate my inability to just hate).
This is a ⭐️⭐️⭐️⭐️⭐️ star book no doubt. I highly recommend it and if you can, listen to it in audiobook. It makes it even more realistic.