Title: Dreamology
Author: Lucy Keating
Rating: 4/5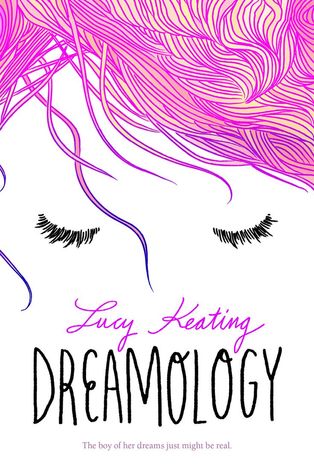 Synopsis:
For as long as Alice can remember, she has dreamed of Max. Together, they have travelled the world and fallen deliriously, hopelessly in love. Max is the boy of her dreams—and only her dreams. Because he doesn't exist.
But when Alice walks into class on her first day at a new school, there he is. Real Max is nothing like Dream Max. He's stubborn and complicated. And he has a whole life Alice isn't a part of. Getting to know each other in reality isn't as perfect as Alice always hoped.
Alarmingly, when their dreams start to bleed into their waking hours, the pair realize that they might have to put an end to a lifetime of dreaming about each other. But when you fall in love in your dreams, can reality ever be enough?
My Review:
A fast pace, cutesy book that you will be asking for more!
I didn't think this book would grab my attention since it sounded kind of childish but in fact it made me smile and gave me some creative sparks.
I am not so creative when it comes to my dreams, I'm serious. They can be as boring and real so reading this book and imagining a new world made me open my eyes that I can actually make shit up too! Maybe not as good as what Keating created in this book, but I can be happy in my dreams.
Alice being the protagonist in this story did manage to develop in the end. She was more of a kid so it was hard to think of her as a teenager. Max on the other hand, he was way mature but also I wish he wouldn't play with Alice's emotions. Love can be hard but seriously he was bipolar at times. HAha! But I enjoyed this couple. I found them cute and became happy for them.
I would definitely recommend this book for anyone who is a fan of cutesy romance. I manage to finish this book within 24 hrs! I give this book 4 out of 5 stars.
Favorite Quote:
"Love is a dream, then you wake up"